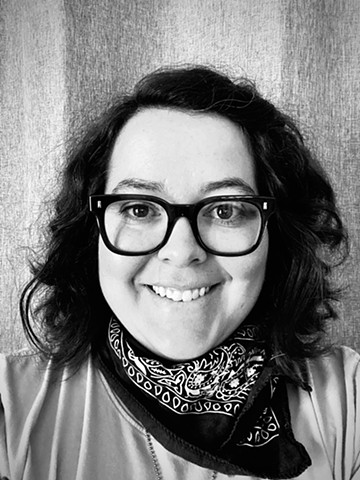 I am an artist, a writer, and a certified art teacher.
I have taught and made art since 2009.
Informally, I go by Ollie
Formally, I go by Olivia.
My pronouns are she/her.
I got my BFA in Art Education at the University of North Texas.
I graduated in 2009 and began teaching bilingual elementary level art.
I am certified to teach K-12 art, I speak/read/write passable Spanish, and I have worked alongside many abilities and ages.
I take commissions for watercolors, gouache paintings, pencil drawings, charcoals, logos, and custom designs.
I teach virtual art sessions, and local, in person, sessons in Fort Worth, Texas.
I can creatively adapt to any budget. Contact me to talk about your commission or art session today! TheOGArtTeacher@gmail.com
Check out my
Instagram for ongoing updates of artwork and adventures
Find me on YouTube for "meditative" [no frills] art videos and an informal introduction.
I strive to find happiness for myself and with others, in art, through a combination of techniques, perspectives, behaviors, relationships and experiences.
Send me photos and I can replicate your idea as a beautiful watercolor/gouache painting or pencil drawing that will bring years of joy for you or the person you give this unique gift to.
Art is play and art is therapy.
Sign up for personalized lessons. Virtual or in person, single or group sessions. For fun or for serious. Or, get a gift card for someone you love who would benefit from art sessions.
Art is an excellent relaxation technique, a bonding experience, or a fun way to make some side money, or big money if you've got the mind for it.
Art can also be incredibly frustrating, which is where I come in.
I put the "fun" in art fundamentals.
I can guide a calming adventure in art, or I can do art for you to beautify your home.
Pricing is negotiable based on time and size.
Venmo, PayPal, Check, Cash, Cash App, Zelle, are all viable payment options.
I take tips. :)
If you read that far, I am supremely impressed. Good tidings!